Intelligence, Cyber, and EW Evolve for All-Domain Operations
October 13, 2020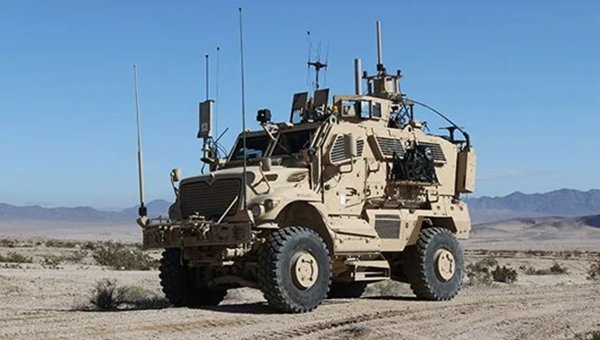 By Breaking Defense
Leonardo DRS is supporting the Army with ultra-low SWaP systems that operate at multiple security levels for all-domain applications.
The Defense Department has begun implementing a vision for what it calls All-Domain Operations, which intertwine the five warfighting domains—land, sea, air, space, and cyberspace—in a way that battle data is shared instantly over secure networks and out to the tactical edge.
Vice Chairman of the Joint Chiefs Gen. John Hyten described all-domain operations as combining "space, cyber, deterrent, transportation, electromagnetic spectrum operations, missile defense — all of these global capabilities together … to compete with a global competitor and at all levels of conflict," speaking to Breaking Defense earlier this year.
An important element in realizing the promise of all-domain operations is bringing together data collected through signals intelligence (SIGINT), electronic intelligence (ELINT), and communications intelligence (COMINT). To address that need, Leonardo DRS has recently refreshed its platform-based intelligence, cyber, electronic warfare, and space (ICEWS) business line with a variety of products optimized for ultra-low size, weight, and power (SWaP).
"All-domain operations break down the stovepipes that we've seen for so many years and can give the Army a tactical advantage by reducing the long delay between intelligence collection and when that data could be used tactically," said Tom Gorsuch, director of business development for Leonardo DRS' ICEWS business. "That means you can make decisions with actionable intelligence that can affect your EW operations from a single operator to a brigade combat team. SIGINT, ELINT, COMINT, offensive cyber, and electronic warfare can all be interconnected to shorten the timeline."
A unique requirement of all-domain operations is the use of sensors that are able to operate at different security levels. For example, EW is traditionally a secret-level operation where you see basic signal detection, identification, and attack, which typically means jamming. Intelligence and offensive cyber are usually top secret operations.
Another feature of all-domain operations is the ability to have both offensive and defensive cyber capabilities. Offensive cyber capability is the ability to interact in some way with the target emitter so as to be able to spoof it and detrimentally affect the way it operates. This is not necessarily jamming, where you prevent an adversary from receiving. It's a more exquisite capability where, for example, you make the adversary think they are in a different place than they actually are, or make it so they receive a message that isn't the one that was sent.
All-Domain and the BlackLab Sensor
For all-domain operations, Leonardo DRS is presently supporting the Army with prototype and production systems that can operate at multiple security levels within one sensor. In many cases these sensors are also designed with ultra-low-SWaP technologies. These are in a variety of configurations, including a Manpack configuration, tethered-drone configuration, and even an untethered-drone sensor.
"The tethered drone is an emerging platform that allows the Army to get more altitude than it can get out of a mast," said Gorsuch. "That lets you see farther out. The challenge of a tethered drone, though, is that the payload has a very strict weight restriction. The development of our ultra-low SWaP technologies are designed to meet the requirements of highly weight restricted platforms. They're also intended for missions where the sensor has to be carried by a soldier."
Though not able to offer too many details about the Leonardo DRS sensor being integrated to the tethered drone because of the sensitive nature of the program, Gorsuch described it as a radio frequency sensor for intelligence, cyber, and EW operations. It covers the spectrum from 2 Mhz to 18 GHz. It does direction finding and Time Difference Of Arrival (TDOA) geolocation, and has a full suite of applications detection, identification, and prosecution of signals.
The sensor is named BlackLab, which follows the usual Leonardo DRS nomenclature for ICEWS products. Others include: PitBull, a compact, multi-functional, dual agile transceiver sensor that can be carried in a backpack and is capable of monitoring and locating multiple advanced signal emitters; and Ridgeback, which permits ultra-fast scanning, signal detection, interception, direction finding (DF), collection, geolocation, measurement, analysis, signal recognition and the identification of conventional, modern, and agile signals.
BlackLab was developed using open architecture interfaces compliant with the Army's C4ISR/Electronic Warfare Modular Open Suite of Standards (CMOSS), which provides for modular open systems architecture (which itself is known as MOSA). CMOSS standards are managed under the Sensor Open Systems Architecture Consortium, which includes participation from the three services, academia, and industry—including Leonardo DRS.
More Bandwidth and Artificial Intelligence at the Edge
Another product line at Leonardo DRS specifically developed for all-domain operations is called Corvus. This technology has the same capabilities as the company's ultra-low SWaP sensor but has significantly more transmit and receive channels with higher data rates for intelligence operations (specifically COMINT and ELINT), cyber, and EW.
A key feature of these products is that they include embedded GPU processing to facilitate artificial intelligence and machine learning applications to process the sensor data.
"That's an emerging capability that we're developing as you don't see a lot of deployed systems with GPU servers and processors," said Gorsuch. "The importance of AI at the tactical edge is that it significantly reduces the amount of bandwidth required in the network so that you can make faster decisions off a higher volume of data and closer to the point where the information is required. Our ultra-low SWaP sensors also have GPU processing for AI applications."
---
Keep up with all the latest innovations, programs and partnerships from Leonardo DRS.