'It's a must-have': With Russia in mind, US soldiers bolster air defense in Europe
February 13, 2023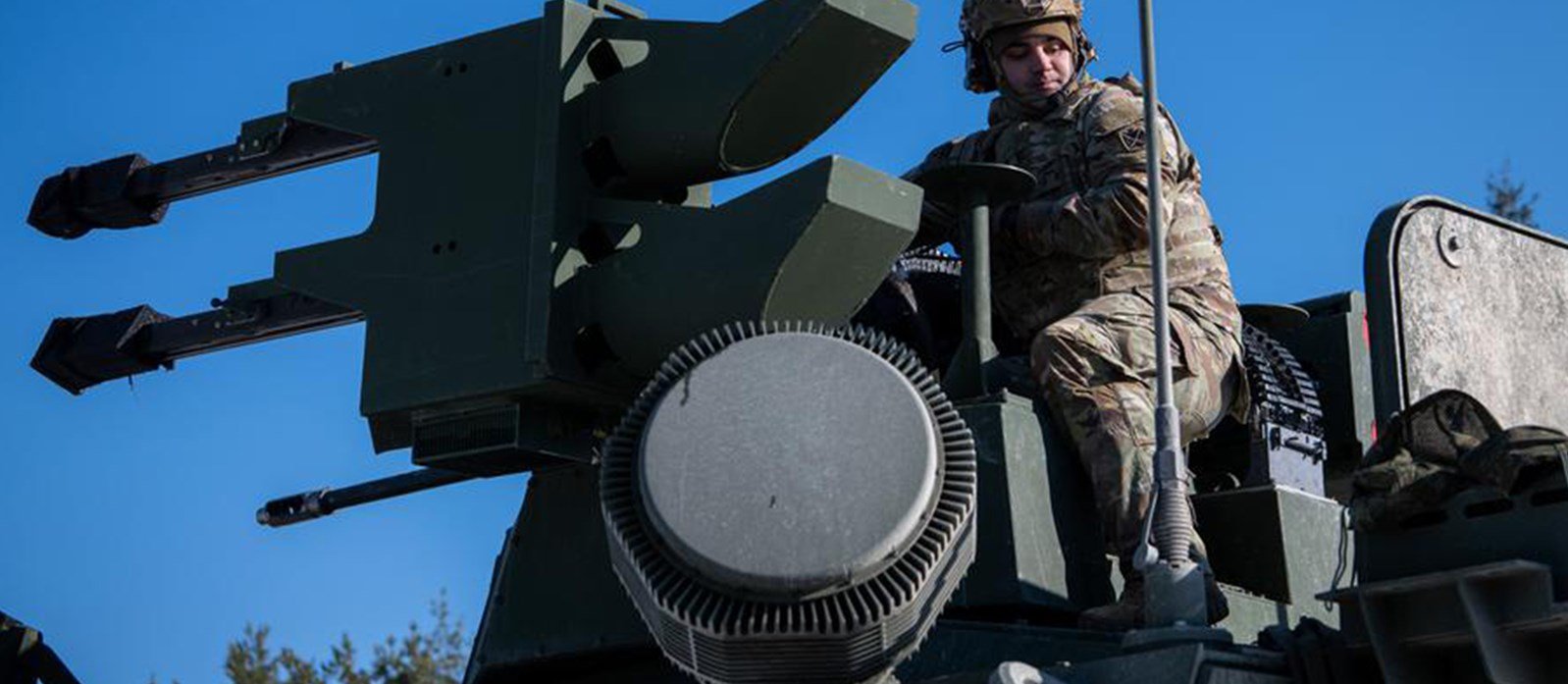 By Phillip Walter Wellman | Stars and Stripes
February 13, 2023 – GRAFENWOEHR, Germany — Short-range missile defense was a prominent part of U.S. Army strategy in Europe for several decades, until it became an afterthought with the end of the Soviet Union and the rise of counterinsurgency warfare elsewhere.
But with Russia unleashing missile barrages on Ukrainian cities and neighboring U.S. allies concerned about projectiles flying over their borders, the soldiers of the 5th Battalion, 4th Air Defense Artillery Regiment training at Grafenwoehr, the Army's largest training area in Europe, find their mission back in the spotlight.
In recent days, the Ansbach-based brigade has been practicing here to certify their gunnery skills on the maneuver short-range air defense system.
It is seeking to become the world's first all-M-SHORAD unit with technology well beyond what Cold War soldiers used but perhaps familiar-looking to their grandkids. During the training, soldiers learned to use a device that looks like an Xbox controller.
---
Keep up with all the latest innovations, programs and partnerships from Leonardo DRS.