Leonardo DRS Awarded More than $600 Million to Provide Mission Equipment Packages for the U.S. Army Initial Maneuver Short-Range Air Defense
January 21, 2021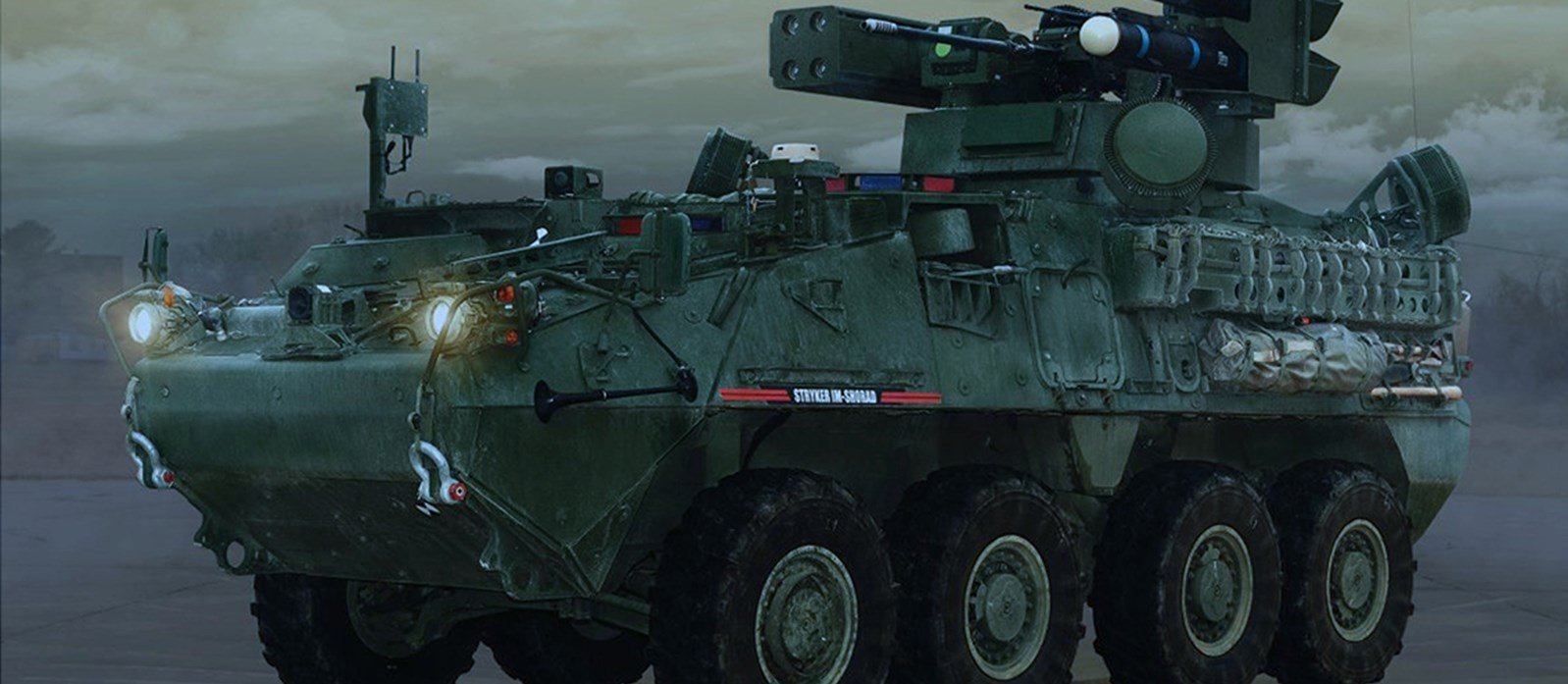 ARLINGTON, VA, January 21, 2021 ̶ Leonardo DRS, Inc. announced today it has received an initial contract award for 28 Initial Maneuver Short-Range Air Defense (IM-SHORAD) Mission Equipment Packages (MEP) from General Dynamics Land Systems (GD) in support of the U.S. Army's recent IM-SHORAD production award. The award, received on December 2nd 2020, is the first of a five-year contract valued at more than $600 million.
The centerpiece of the MEP is Moog's Reconfigurable Integrated-weapons Platform (RIwP®) turret with multiple kinetic effectors including the XM914 30mm cannon and M240 7.62mm machine gun, along with Stinger and Longbow HELLFIRE missiles. The MEP also includes an on-board Multi-Mission Hemispheric Radar (MHR) to provide persistent 360 degrees of aerial surveillance, identification friend or foe and other mission essential technologies.
This production contract award marks the successful completion of an aggressive prototype program that delivered nine prototypes and completed government testing in just two years.
"Leonardo DRS is excited to work with General Dynamics Land Systems and its Mission Equipment Package partners to deliver this important air defense capability to our warfighters," said Aaron Hankins, Senior Vice President and General Manager for the Leonardo DRS Land Systems business. "The rapid prototyping effort set the conditions for a very successful production program and we are excited to get started on production deliveries."
Leonardo DRS will begin delivering the MEPs to General Dynamics for final integration onto purpose-built Strykers next year.
About Leonardo DRS
Leonardo DRS is a defense solutions provider, a leading technology innovator, and supplier of integrated products, services and support to military forces, the intelligence community, and defense contractors worldwide. Its Land Systems business unit is recognized leader in the design and integration of complex technologies into new and legacy systems and platforms for global military and commercial customers. Headquartered in Arlington, Virginia, Leonardo DRS is a wholly owned subsidiary of Leonardo S.p.A. See the full range of capabilities at www.LeonardoDRS.com.
For additional information please contact:
Michael Mount
Vice President, Public Affairs
+1 571 447 4624
[email protected]