U.S. Air Force Deploys Urgent Need Helicopter Protection Systems from Leonardo DRS
March 18, 2020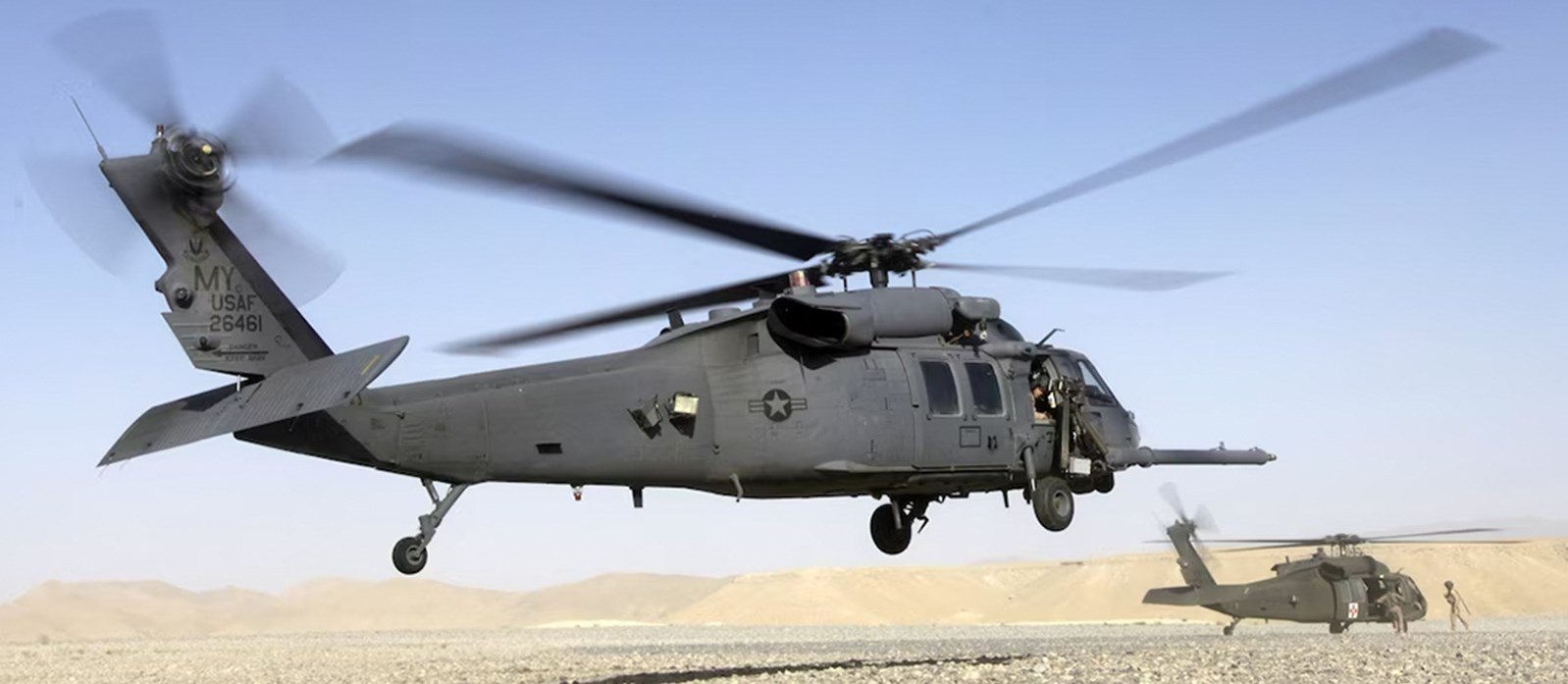 ARLINGTON, VA, March 18, 2020 ̶ Leonardo DRS, Inc. announced today that the first Distributed Aperture Infrared Countermeasure (DAIRCM) advanced aircraft protection systems have been deployed on U.S. Air Force HH-60G helicopters in support of a Joint Urgent Operational Needs Statement.
Under the Air Force Materiel Command contract, Leonardo DRS will integrate DAIRCM kits on the HH-60G platforms.
"Leonardo DRS is proud to enhance the HH-60G helicopters with a state-of-the-art protection system," said John Baylouny, executive vice president and chief operating officer of Leonardo DRS. "The DAIRCM system will immediately enable combat survivability for our flight crews while supporting their ability to accomplish diverse mission sets in any operational setting."
The AN/AAQ-45(V), DAIRCM, is at the forefront of aircraft defensive protection technology and was developed by Leonardo DRS through three of its business units: Airborne & Intelligence Systems, Daylight Solutions, and Electro-Optical & Infrared Systems. As missile and other anti-aircraft threats continue to evolve and expand around the world, frontline helicopters will require a small but capable system to defeat these threats.
About Leonardo DRS
Leonardo DRS is a prime contractor, leading technology innovator and supplier of integrated products, services and support to military forces, intelligence agencies and defense contractors worldwide. The company specializes in naval and maritime systems, ground combat mission command and network computing, global satellite communications and network infrastructure, avionics systems, and intelligence and security solutions. Additionally, the company builds power systems and electro-optical/infrared systems for a wide range of commercial customers. Headquartered in Arlington, Virginia, Leonardo DRS is a wholly owned subsidiary of Leonardo S.p.A. See the full range of capabilities at www.LeonardoDRS.com and on Twitter @LeonardoDRSnews.
For additional information please contact:
Michael Mount
Senior Director, Public Affairs
+1 571 447 4624
[email protected]