Leonardo DRS Announces Cari Ossenfort as Vice President and General Manager of Company's Naval Electronics Business
January 6, 2022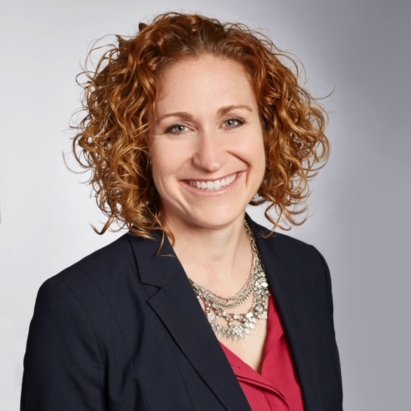 ARLINGTON, VA, JANUARY 6, 2022  ̶  Leonardo DRS, Inc. announced today that it has named Cari Ossenfort as the senior vice president and general manager of the company's Naval Electronics business unit, responsible for the business by leading operations, programs, business strategy and future growth opportunities.
Ossenfort brings more than 20 years of experience in engineering, operations and leadership in the defense and commercial industries, including working on a range of programs for U.S. military and government agencies.
Most recently, she was the Leonardo DRS Corporate Vice President of Operational Excellence and Quality, responsible for the creation, evolution, growth, and strategy for that program. In her time in the role, Ossenfort successfully developed and executed company-wide performance improvement initiatives across eight business units and the corporate office by addressing operational inefficiencies and driving standardization throughout the more than 6,500-person employee base.
"We are excited to have someone of Cari's caliber lead our Naval Electronics business," said Bill Lynn, CEO of Leonardo DRS. "Her experience, foresight and leadership qualities will help chart a clear path forward to grow the business and support our important U.S. Navy customer in existing and future programs."
Before her role leading the Leonardo DRS operational excellence program, she was the vice president and general manager for the L3 Infrared Products group leading the infrared focal plane business in Dallas, Texas.
Ossenfort is a trained engineer and has held multiple senior engineering, operations, and management roles in previous positions at Leonardo DRS, Raytheon, Texas Instruments and Avery Dennison. She received her engineering degree and master's in business administration from Auburn University.
The Leonardo DRS Naval Electronic business is a leader in naval computing infrastructure, network and data distribution and middleware enterprise services, as well as world-class advanced manufacturing and support capabilities of critical importance to the U.S. Navy and other military branches.
About Leonardo DRS
Leonardo DRS is a leading provider of defense products and technologies that are used across land, air, sea, space and cyber domains. Its diverse array of defense systems and solutions is offered to all branches of the U.S. military, major aerospace and defense prime contractors, government intelligence agencies and international military customers for deployment on a wide range of military platforms. Leonardo DRS focuses its capabilities in areas of critical importance to the U.S. military, such as sensing, electronic warfare & cyber, network computing, communications, force protection and electrical power and propulsion. With a portfolio that includes internally developed proprietary intellectual property and products at the component, sub-system and system level, Leonardo DRS serves as either a prime contractor or a sub-contractor. Headquartered in Arlington, Virginia, Leonardo DRS is a wholly owned subsidiary of Leonardo S.p.A. See the full range of capabilities at www.LeonardoDRS.com
For additional information please contact:
Michael Mount
Vice President, Communications and Public Affairs
+1 571 447 4624
[email protected]