Leonardo DRS On-Board Vehicle Power System Is Top Honoree for 2020 Military & Aerospace Electronics Innovators Awards
October 15, 2020
Award is the Second Top Recognition Received by the Company This Year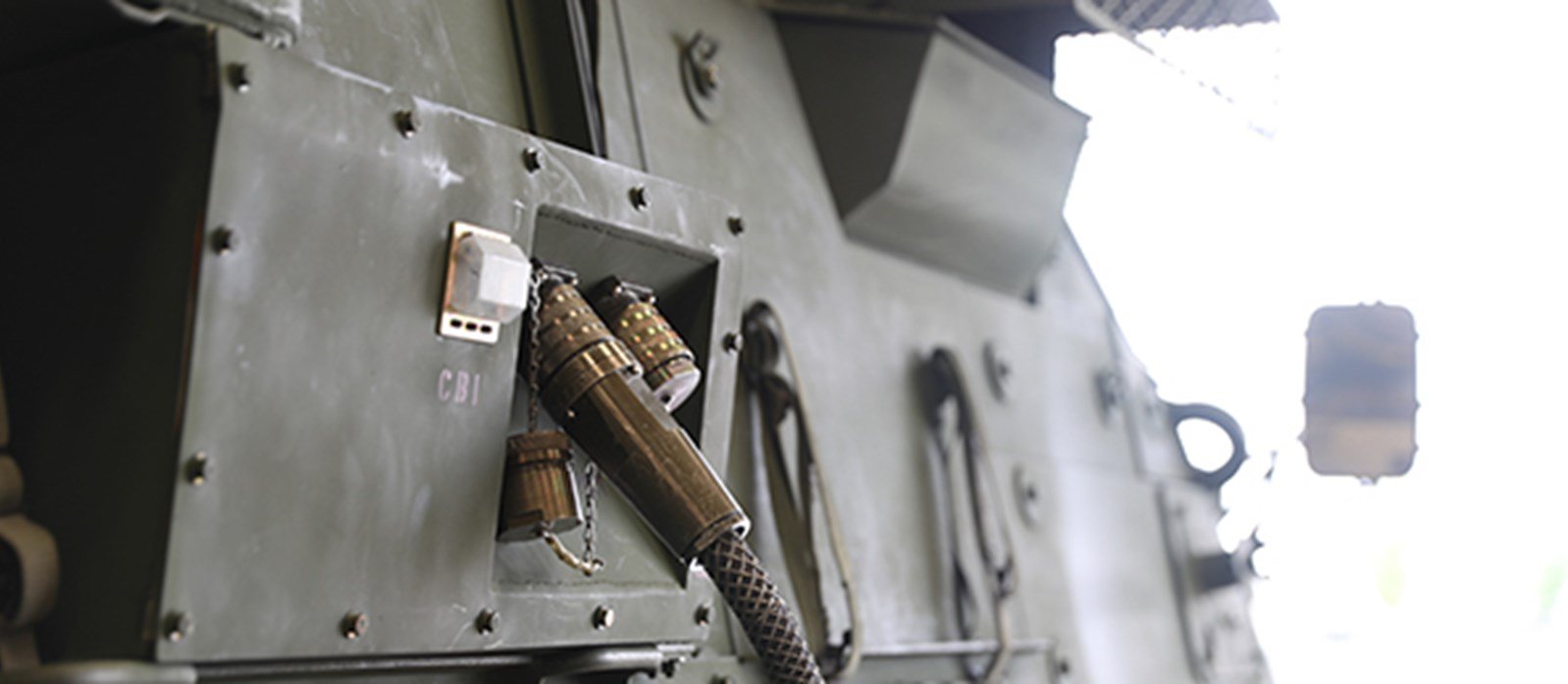 ARLINGTON, VA, OCTOBER 15, 2020 – Leonardo DRS announced today that its Land Electronics business and partner, Allison Transmission, were recognized with a top award from the 2020 Military & Aerospace Electronics Innovators Awards. The publication honored them for the development of the TITAN On-Board Vehicle Power system
Experienced members of the aerospace and defense community reviewed and awarded the TITAN On-Board Vehicle Power (OBVP) technology its highest award, a Platinum honoree. This is the second Platinum award received by the Leonardo DRS Land Electronic business this year.
The Platinum award, the highest Military & Aerospace Electronics Innovators award honor, recognizes a superb innovation, characterized by a groundbreaking approach to meeting a need and a new level of performance, efficiency, ease-of-use or other beneficial quality.
"We are honored, once again, to have received such a prestigious award for the years of continued effort by our Operational Energy Campaign to design, improve and deliver a truly remarkable battlefield capability," said Bill Guyan, senior vice president and general manager of the Leonardo DRS Land Electronics business unit. "We have taken great pride in working closely with our partner Allison Transmission to bring this highly innovative product to serve our uniformed men and women now and into the future."
The TITAN OBVP system is designed, tested and delivered in close partnership with Allison Transmission, Inc. to address the military's increasing need for an increased level of reliable electrical power to support the latest mission and networking systems. By integrating the Allison transmission with a Leonardo DRS Permanent Magnet motor, the system converts mechanical energy from the vehicle's engine into electrical energy to create a fully integrated generator.
OBVP also reduces the logistical complexity by significantly reducing or eliminating the need for towed or tunnel generator requirements. Vehicles equipped with OBVP have increased operational adaptability of the advancing forces by providing mobile, expeditionary power when speed, range, agility, and flexibility are critical to mission success.
"On behalf of the Military & Aerospace Electronics Innovators Awards, I would like to congratulate Leonardo DRS Land Electronics on their Platinum–level honoree status for On Board Vehicle Power," said Military & Aerospace Electronics Editor in Chief John Keller. "This competitive program allows Military & Aerospace Electronics to celebrate and recognize the most innovative products impacting the aerospace and defense community this year."
About Leonardo DRS
Leonardo DRS is a prime contractor, leading technology innovator and supplier of integrated products, services and support to military forces, intelligence agencies and defense contractors worldwide. Its Land Electronics business unit Provides C4I Network computing and integrated situational awareness, as well as state-of-the-art embedded diagnostics, vehicle power management and combat vehicle integration products and services. Headquartered in Arlington, Virginia, Leonardo DRS is a wholly owned subsidiary of Leonardo S.p.A. See the full range of capabilities at www.LeonardoDRS.com and on Twitter @LeonardoDRSnews.