Leonardo DRS' EW Threat Simulators prepare combat pilots for when missile threats are encountered.
The primary danger to combat pilots comes from the ground. As integrated air defense systems continue to advance, it is paramount that threats are quickly detected and destroyed. To accomplish this, realistic simulations are required. Our EW threat simulators provide the same indications as the real threat so the pilot can initiate countermeasures effectively.
Leonardo DRS' custom solutions range in size and complexity: from handheld, low cost/low fidelity radar warning receiver stimulators, to full effective radiated power 5th generation digital threats. The product line is almost fully exportable and can be configured or modified to meet specific customer training and operational test & evaluation requirements.
Our experience includes providing hardware, software, firmware, manufacturing, refinement, fabrication, testing, range installation, and data associated with programs of record. We can provide legacy and double-digit threats that meet specific user requirements. Mobile Threat Emitter System, Multiband Threat Emitter System, and Electronic Warfare Instrumented Training Range are just a few examples of the customer-specific EW simulators Leonardo DRS has provided over the years.
Proven Solutions
Leonardo DRS has delivered more than 250 threat systems to date. Our proven solutions have been deployed throughout the globe.
Range proven solutions have been delivered with the following threat kits:
ZSU-23/4
SA-2, SA-3, SA-6, SA-8, SA-10/20, SA-11, SA-12, SA-13, SA-15
2S6/SA-19/22
Numerous AAA
Roland
Crotalle
Others as Requested
Wideband Simulators
MANPADS Threats:
SA-7, SA-9, SA-14, SA-16, SA-18
Stinger
See where our systems are deployed.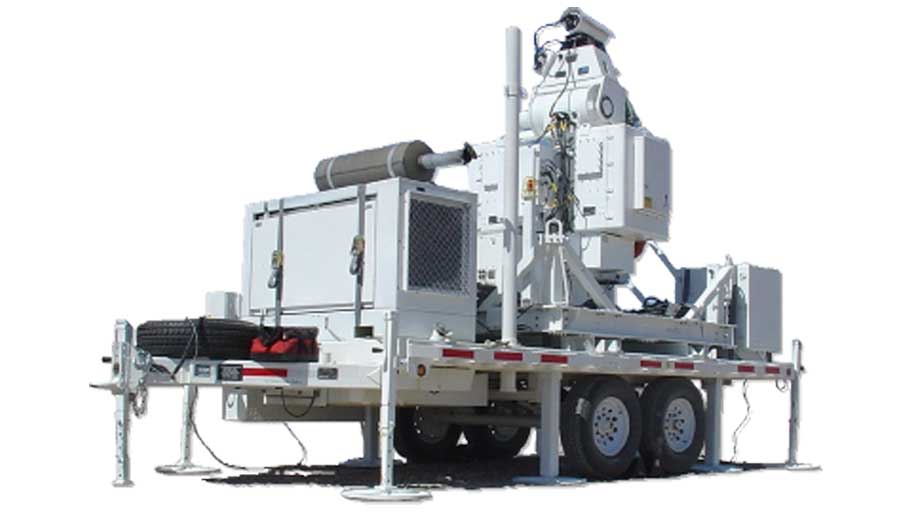 Unmanned Threat Emitter (UMTE)

UMTE is the true core of our EW simulator offerings, with systems currently fielded worldwide. UMTE can be configured as a legacy threat or as a modern fifth generation EW threat. Extremely mobile, it has been mounted on large and small trailers, HMMVs, and trucks. Depending on the configuration, it can be relocated and operating within 30 minutes allowing for extreme flexibility on the training range.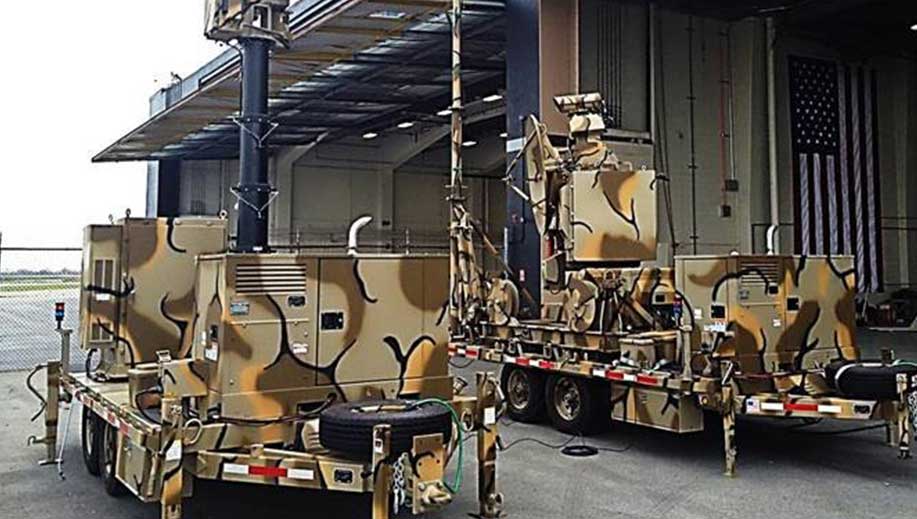 Sunrise / New Dawn
This advanced, high-fidelity EW threat simulator ensures effective aircrew training against potential adversaries around the world that continue to develop advanced technologies to defeat modern aircraft.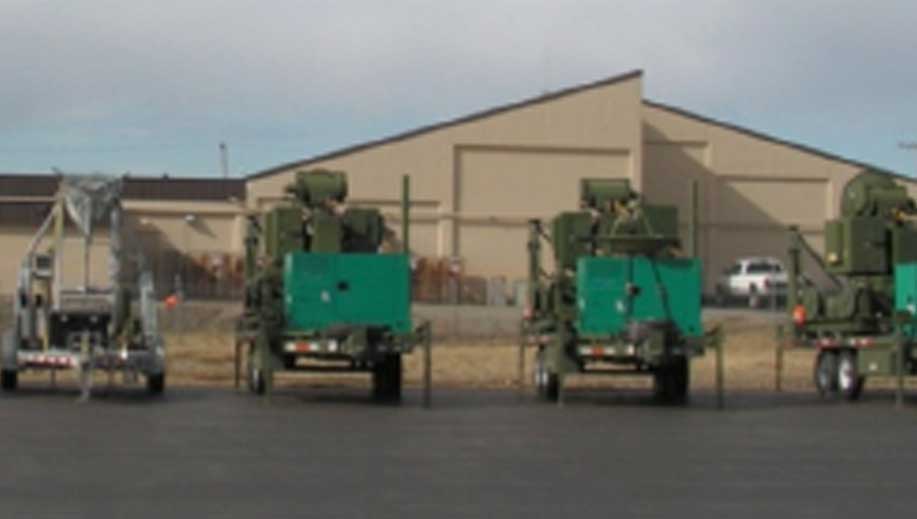 Joint Deployable Electronic Warfare Range (JDEWR)
Joint Deployable Electronic Warfare Range (JDEWR)JDEWR is a high-mobility, full effective radiated power (ERP) RF threat emulator. JDEWR was designed as a rangeless threat simulator – meaning it can be transported anywhere in the world where warfighters need EW training. The system can be moved via large military transport aircraft, and seamlessly interfaces with rangeless air combat maneuvering instrumentation systems.

Joint Man-Portable Air Defense System (JMANPADS)
JMANPADS is a fully integrated, lightweight EW trainer for enhancing rotary and fixed wing aircrew combat proficiency while countering today's lethal IR MANPADS. The system replicates air defense missiles that are highly mobile, with the ability to be launched from a person's shoulder. The system simulates the launch of a missile by emitting ultraviolet light thereby triggering an aircraft's missile warning system (MWS). The ability to simulate this threat and stimulate the aircraft's MWS creates a more realistic threat replication for aircrew to train and develop tactics, techniques, and procedures (TTP) against. The increased realism and improved TTPs lead to greater survivability for US and partner nation aircrew during combat.
JMANPADSs has been successfully demonstrated in multiple open-air field scenarios as well as formally tested against fixed and rotary wing aircraft equipped with a variety of missile warning systems including the AAR-47 and AAR-57.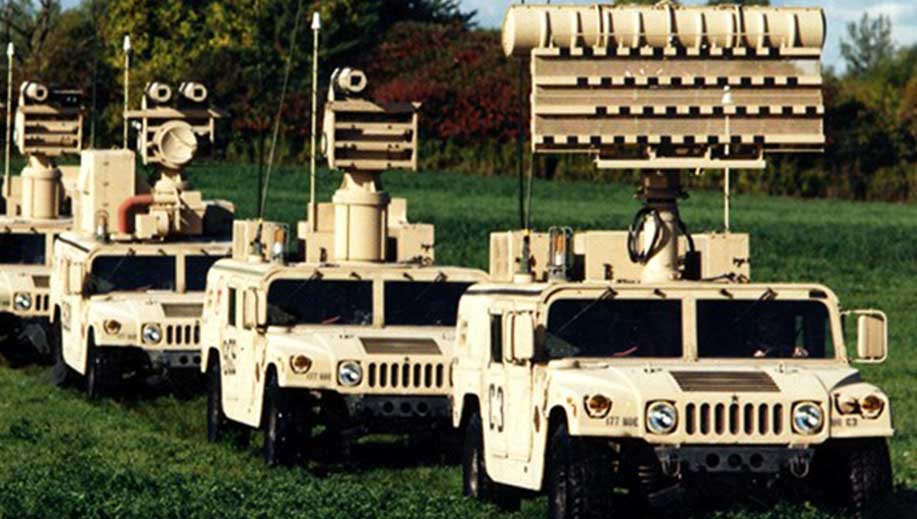 Aircraft Survivability Equipment Trainer (ASET)
ASET is a man-in-the-loop full ERP system with high-fidelity signal representation for tactical training for Army rotary-wing aircrews. While no longer in active production, Leonardo DRS continues to provide critical upgrades and support for the widely fielded system. This system was originally developed to mimic a soviet tactical air defense unit. It is upgradeable to reflect the newest tactical RF surface-to-air missile and anti-aircraft artillery threats.
Advanced EW Threat Simulators
Fifth generation fighters and upgraded EW systems on legacy fighters require high-fidelity threat simulators to ensure effective aircrew training and counteract adversaries around the world as they continue to develop advanced technologies to defeat modern aircraft. Leonardo DRS can provide advanced EW threat simulators to meet these growing requirements.
Leonardo DRS Threat Simulators
Giving pilots the right tools in training equals mission success in combat.
Related News
Contact
Airborne & Intelligence Systems
645 Anchors Street Fort
Walton Beach, FL 32548
For any further information