Leonardo DRS has Long Experience Developing and Integrating Tactical C4I Combat Computing Systems
February 23, 2021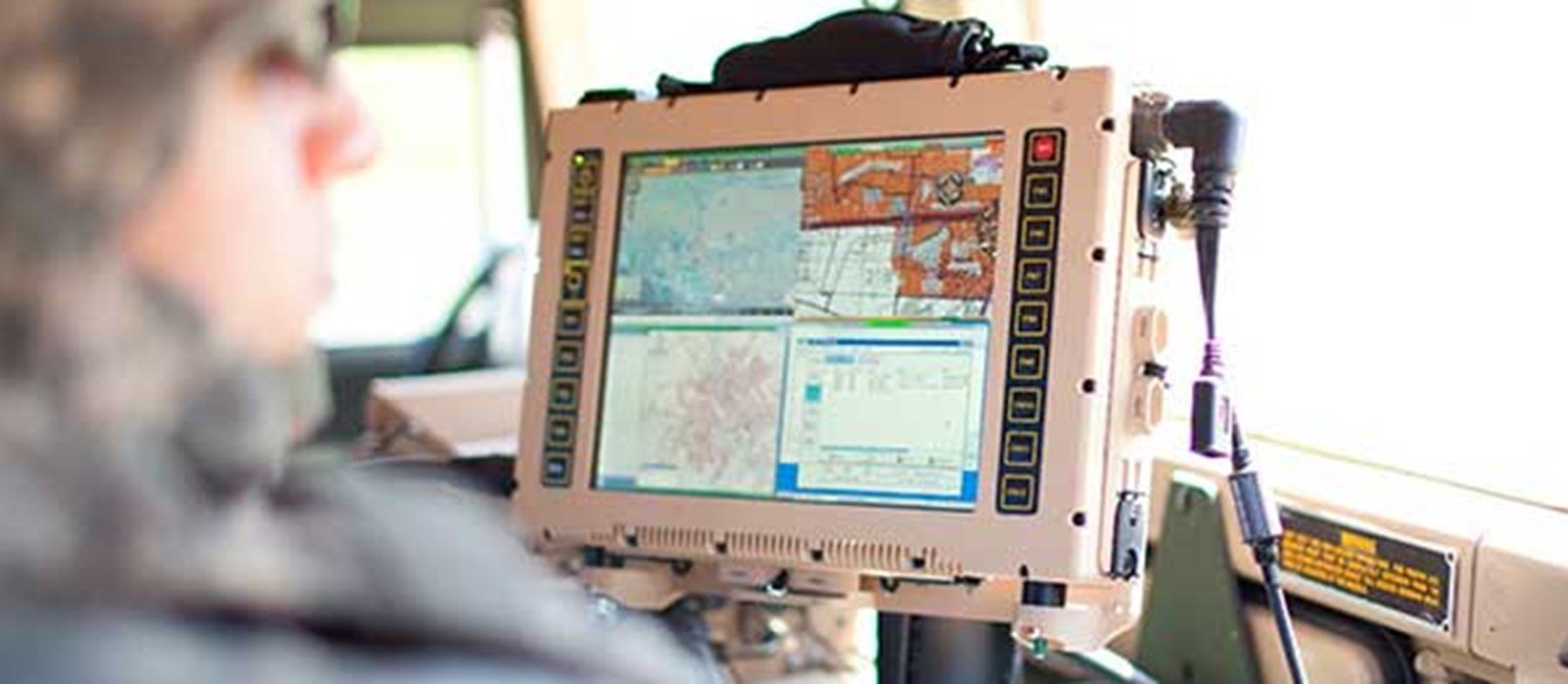 ARLINGTON, VA, FEBRUARY 23, 2021  ̶  The Leonardo DRS Land Electronics business unit is a leading provider of advanced C4I battle management systems on ground vehicle for allied militaries around the world.
These tactical mission systems are designed to provide ultra-reliable, on-the-move computing capability with the latest cyber secure technologies for mission-critical applications in harsh environments. In addition, the technology also delivers compatibility with other allied militaries using related Leonardo DRS systems, including the United States (MFoCS-II), United Kingdom (Bowman), Australia, Bahrain, and the United Arab Emirates.
At the heart of these systems is class-leading processing capability, an integrated router, cellular LTE and GPS along with communications cross-banding together with video and voice management.
"We have long legacy of developing and integrating world-class battle management systems, and our solutions leverage many of the same advanced technologies used in our products for the U.S., UK and Australian armies," said Bill Guyan, senior vice president and general manager of the Leonardo DRS Land Electronics business unit. "We are proud to be the world's leading supplier of mission-critical tactical computing and display solutions – a legacy that continues today with allied countries in the Middle East," he said.
In addition to the U.S. and U.K. battle management systems, Leonardo DRS has provided a significant number of tactical mission systems to the United Arab Emirates that were installed into a wide range of tactical vehicles and across a number of brigades.  The systems included Leonardo DRS tactical voice, data and video tactical servers, data distribution unit – block 4 (DDU-4), an upgraded digital vehicle intercom system and new rugged multi-touch commander's display.
For the Bahraini ministry of Defense, Leonardo DRS provided battle management systems, including Data Distribution Unit (DDU) Block 4-based systems along with associated voice management and networking software. The solution is built around the DDU-4, which offers new levels of integration and networking capability for mobile tactical platforms and command post applications. The system also included the rugged Command Crew Station Display (CCSD).
Leonardo DRS was also able to meet requirements from both countries that would ensure compatibility with common C4I capability to enable close collaboration and cooperation in any allied mission.
Leonardo DRS' strong partnerships within the Middle East are strengthened through industrial relationships in the UAE and elsewhere and has demonstrated its commitment to the UAE market and Middle East region by establishing a engineering and product support facility in Abu Dhabi which acts as a central support hub for regional activities.
About Leonardo DRS
Leonardo DRS is a prime contractor, leading technology innovator and supplier of integrated products, services and support to military forces, intelligence agencies and defense contractors worldwide. Its Land Electronics business unit Provides C4I Network computing and integrated situational awareness, as well as state-of-the-art embedded diagnostics, vehicle power management and combat vehicle integration products and services. Headquartered in Arlington, Virginia, Leonardo DRS is a wholly owned subsidiary of Leonardo S.p.A. See the full range of capabilities at www.LeonardoDRS.com and on Twitter @LeonardoDRSnews.
For additional information please contact:
Michael Mount
Vice President, Public Affairs
+1 571 447 4624
[email protected]