Shipboard Integrated Communications
Control and manage every aspect of shipboard communications onboard or ashore.
Integrating tactical, administrative, voice and data communications, SHINCOM 3100 all-digital secure voice system (SVS) interfaces, controls and manages every aspect of internal and external communications. The system architecture ensures continuity of communications in very adverse conditions with multiple levels of built-in redundancy and internal battery backup.
Furthermore, the SHINCOM 3100 terminal equipment enables commanders and operators to communicate on multiple channels simultaneously without increased workload. In fact, the channels incorporate Two Ears – Four Voices® 3D spatial audio technology with radio noise reduction to further minimize their fatigue.
SVS can provide the communications architecture for either new-build platforms or legacy systems. It is backwards compatible to provide improved capability and capacity, replacing legacy secure voice systems, tactical intercom systems and ship's service telephone systems.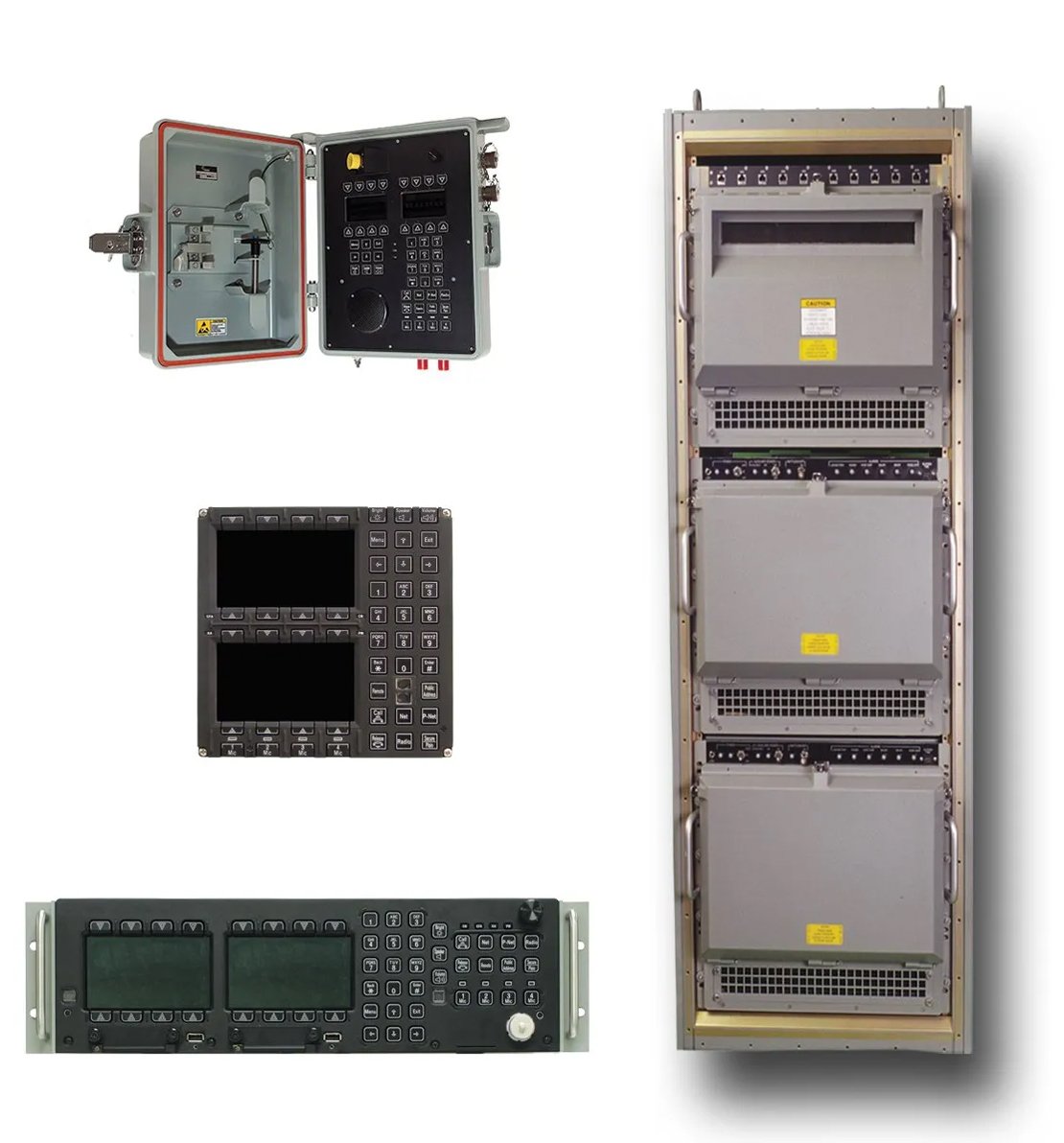 Highlights
CENTRAL SWITCHING UNIT
Highly scalable up to hundreds of connections
Extensive command and control communication features
EXCOMM radio / cypher patching
MLPP plus programmable accesses, restrictions and overrides
COTS open standards architecture
Redundant and independent non-blocking 4096 channel Red and 4096 channel Black switching
Internal high-capacity plain and secure conference bridges up to 4096 channels each (2048 conferences)
VOIP voice switching (SIP with MLPP)
Enhanced PBX calling features
Redundant, hot-swapping architecture
Integrated VOIP and ISDN
VPX integrated backplane
E1 TERMINALS
Up to 8 active and 8 on-hold channels
All digital, extensive digital signal processing
Field-proven, rugged, drip-proof
Hybrid touch screen and key technology
Centralized graphics displays
Auto-muting secure / non-secure
Visual and audio Press-to-Talk (PTT) / security status indication
Supports both internal and / or external speakers
OAM CONSOLE
Graphical User Interface for system configuration
CommPlan and data base setup and control
Next-Gen Shipboard Communications
SHINCOM is the latest generation shipboard communications switch technology which provides reliable, red/black secure tactical communications for Navy operators.
Trusted Partner
After 50 years, we continue to deliver our high standard of work to our customers, while adapting to current circumstances and prioritizing the safety of our employees.
Request Information
Looking for more information on SHINCOM 3100 Shipboard Integrated Communications? We would like to hear from you.
Related News
Contact
Ed Vlasblom
Technical Director, Business Development Naval Electronics
For any further information