Blue Star Families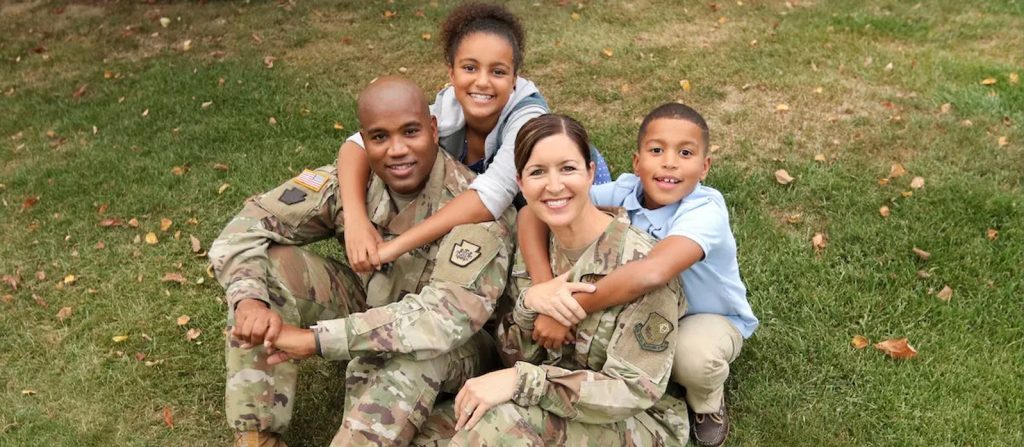 Leonardo DRS is pledging its support to Blue Star Families and their mission to create strong communities of mutual support.
About the Organization
Their Mission
Founded in 2009 by military spouses with you in mind, we empower military and Veteran families to thrive by connecting them with their civilian neighbors — both people and organizations — to create strong communities of mutual support.
What is Blue Star Families?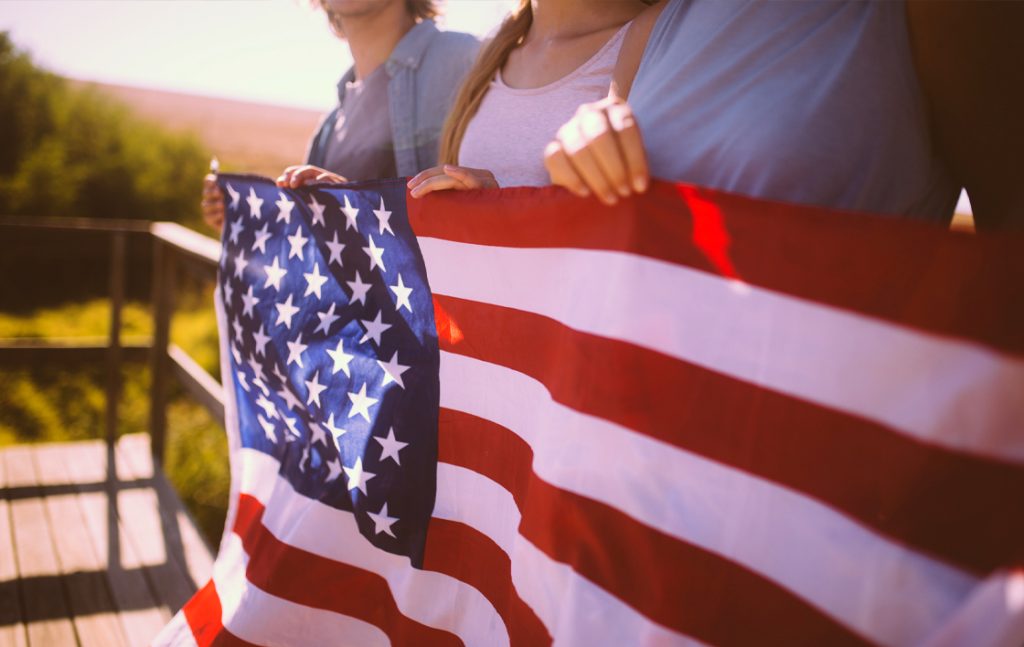 Blue Star Families is the nation's largest nonprofit organization dedicated to supporting military and Veteran families in the communities where they live. Since 2009, we have raised and delivered over $100 million in support and services to active-duty, National Guard, Reserve, wounded, transitioning service members and their families, and survivor families.
Together with our Blue Star Partners and local neighbors, we are solving specific challenges for military and Veteran families, ensuring that wherever they go, they always feel connected, supported, and empowered to thrive – in every community, across the nation, and around the globe.
Facts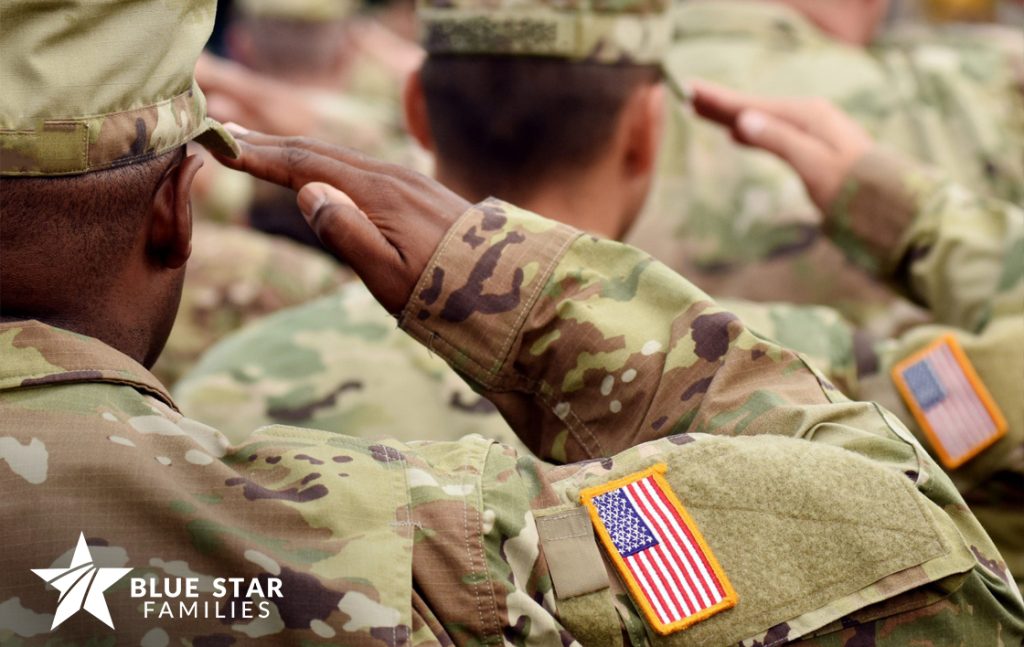 Partnered with over 20 trusted military and Veteran service nonprofit organizations to share valuable resources and spread the word about Blue Star Welcome Week
Hosted over 70 events for military and Veteran families from Hawaii to New York
Generated coverage from CNN and Fox News that reached over 4.3 million viewers
Inspired more than 1,500 people to sign a welcome card, sharing a local favorite and message of welcome with military and Veteran families
Received over 20 proclamations from elected officials, including at least one for each Blue Star Chapter location
Received over 15 videos of support from defense and military-connected leaders
Blue Star Welcome Week
Why is Blue Star Welcome Week Important?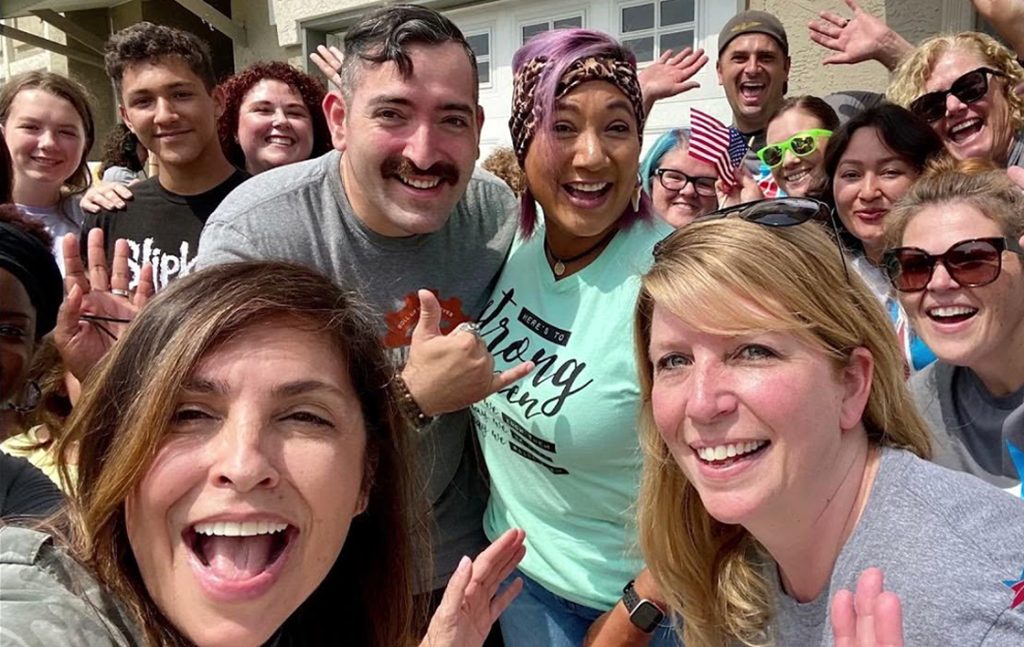 Around 600,000 active-duty and transitioning military families move each year, and these days, those moves are not onto bases but into local neighborhoods where folks can face isolation. Blue Star Welcome Week is a nationwide campaign to build a better sense of belonging and community for all of us. Join us!
Together, we can make a difference for the men and women who serve, Veterans, and their families, simply through participating in Blue Star Welcome Week, happening September 25th – October 3rd, 2021! When families DO feel a sense of belonging, everything else improves – financial security, mental health and wellness, resilience, and even military retention.
It has been a long fight for military and Veteran families for the past 20 years, and they are still on duty. They are in our communities and need our support!
Support Blue Star Welcome Week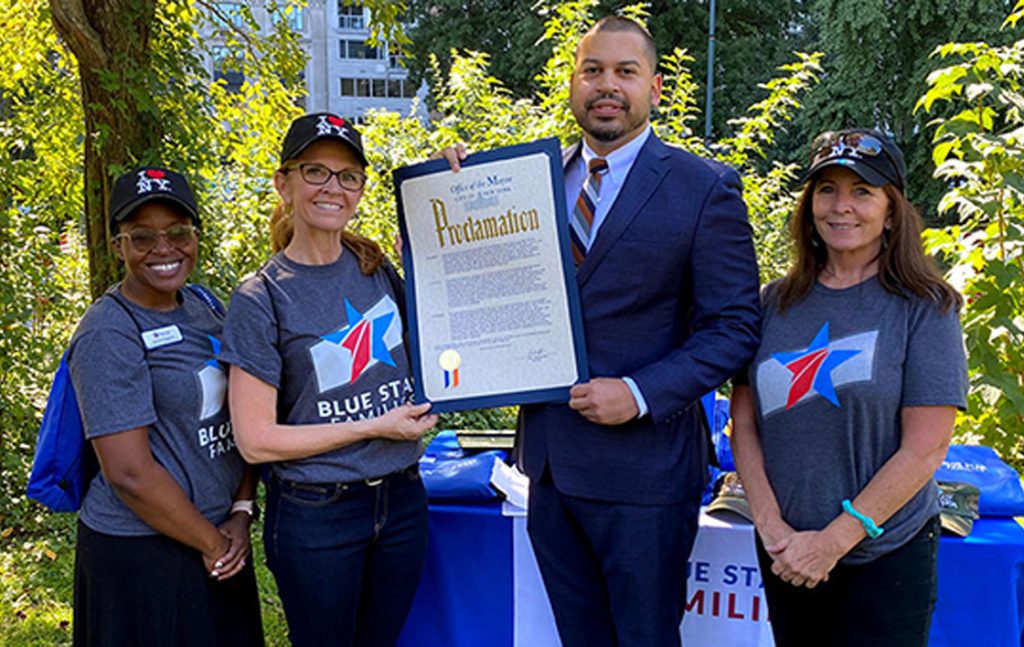 To make the biggest impact possible, Blue Star Welcome Week 2021 was an all-hands-on-deck effort. Our co-chairs, honorary committee members, and sponsors saw the need, vision, and potential of this initiative, and helped bring it to life. Our trusted nonprofit partners continue to work tirelessly to fulfill their duty to support the military- and Veteran-connected community. Elected officials across the country signed proclamations, and military-affiliated and defense leaders recorded videos of support. And our local neighbors raised their hands to serve as the "boots on the ground," so to speak, offering simple gestures of kindness and welcome in their neighborhoods. No matter your level of involvement, you have helped make a difference. We are grateful for you, and we look forward to building a brighter future for our military and Veteran families together.
Related Articles