Efficient, power-dense, flexible solutions for advanced ship propulsion
Leonardo DRS motor and drive systems provide advantages in flexibility, modularity, and commonality – supporting requirements for growing power efficiency demands and lower emissions on future ships.
We provide solutions for integrated electric drive (IED) and hybrid electric drive (HED) ship propulsion systems. HED arrangements can be gear-mounted or shaft-mounted depending on the ship's architecture.
Efficient Power
Our marine electric propulsion systems are constructed with permanent magnet (PM) technology that is extremely efficient and delivers remarkable power density, impressive durability, and easier maintainability when compared to induction or wound rotor synchronous machines. Any propulsion system that leverages electric drive will lower emissions. However, PM technology is uniquely suited to provide the maximum range of electric drive benefits for ship propulsion and power for ship systems.
Reducing risks
During replenishment at sea, the time spent alongside the re-fueling ship puts both ships at greater risk. HED propulsion systems reduce refueling requirements providing more time on station and less time at risk.
Benefits of Our E-Drive Technology
Improving Efficiency & Emissions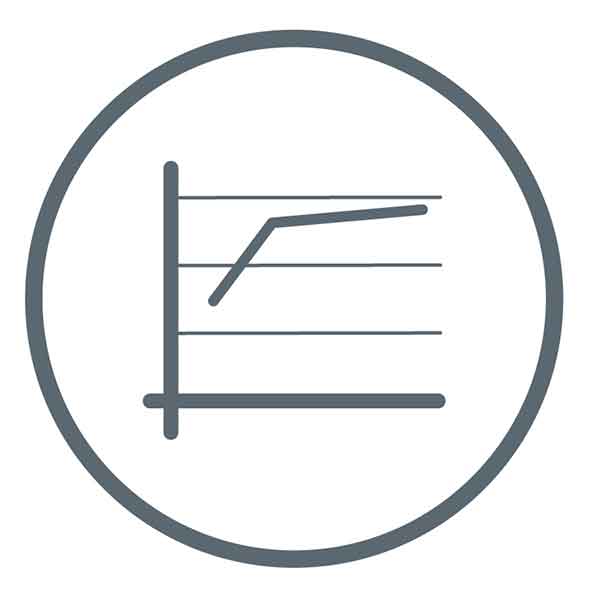 Prime movers operate at most efficient, constant speed
Controllable pitch propellers may also be eliminated
Power generation equipment can be switched on and off as needed
Advancing Survivability & Flexibility Architecture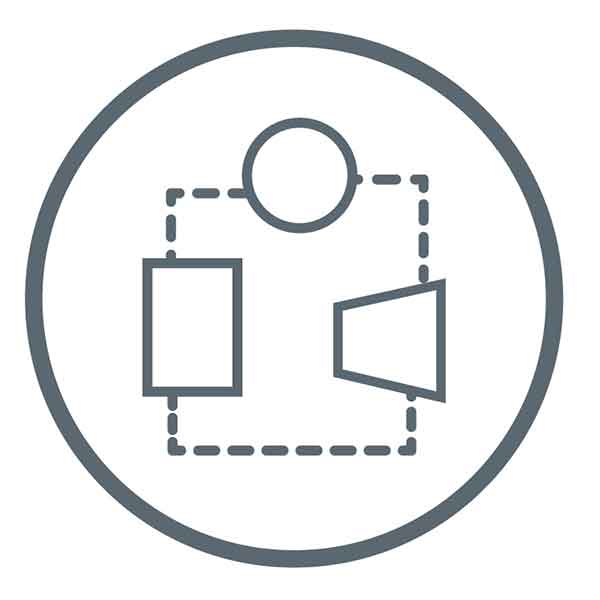 Flexibility in locating the prime movers across the platform (IED)
Additional redundancy on the drive shaft (HED)
Ability to send the power where needed (IED)
No need to align prime movers with the shafting (IED)
Reducing Noise & Vibration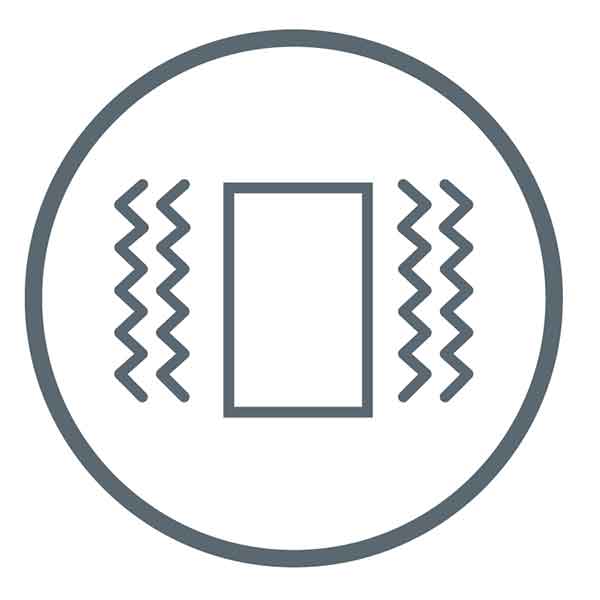 For all-electric configurations noise and vibration are improved by elimination of the main reduction gear
Shaft-mounted hybrid electric drive makes it possible to decouple the reduction gear
Both configurations benefit from prime movers running at a constant speed
Lowering Maintenance Costs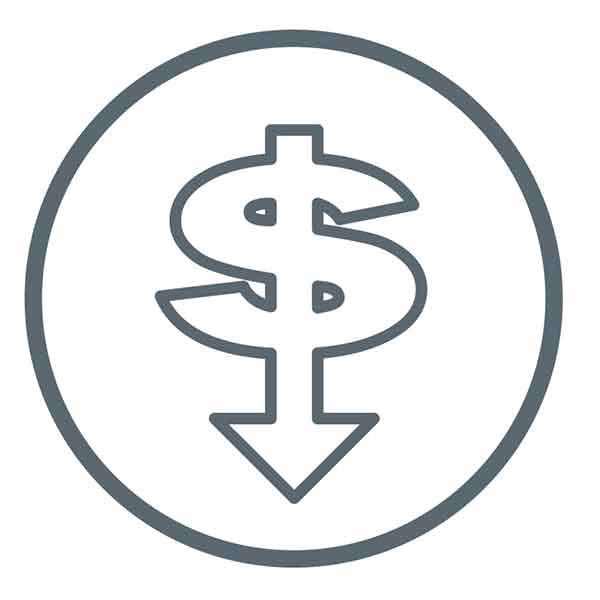 Reduction of the total number of prime movers to maintain
Possible elimination of controllable pitch propellers and their support systems
Less wear and tear on prime movers as they are operated under less stressful conditions
Machine Configuration Examples
1.7 MW Shaft-Mounted HED Motor
For hybrid electric drive architectures requiring a shaft-mounted motor, Leonardo DRS offers power-dense, low speed PM motors with a large air gap that allow for a bearing-less configuration, simplifying the propulsion shaft.
1.5 MW Gear-Mounted HED Motor
The lightweight, compact size of Leonardo DRS PM motors is ideal for hybrid electric drive architectures requiring a gear-mounted solution.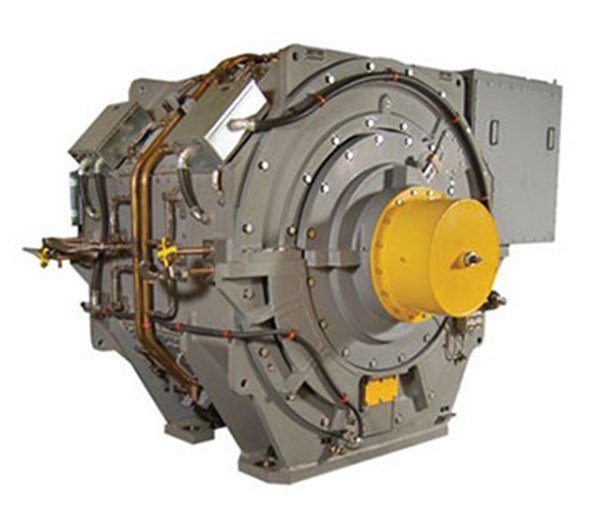 36.5 MW IED Motor
For full electric drive ship propulsion systems, Leonardo DRS PM motors provide a number of advantages including significant torque density. Our 36.5 MW example is a 50,000 HP machine that is approximately 17 feet square at just over 125 tons and produces more than two million ft. lbs. of torque!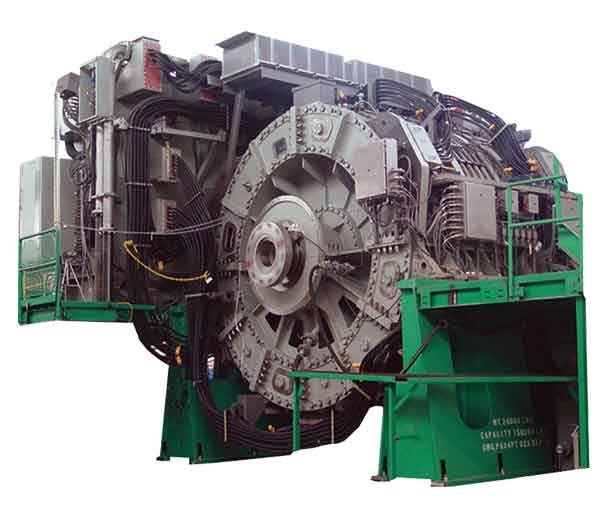 Power-Dense 625HP HED Motor
Selected to provide hybrid electric drive propulsion for the U.S. Coast Guard Offshore Patrol Cutter program, the power-dense, water-cooled PA44 is only 395 lbs. and rated up to 625 HP providing 1,100 ft-lbs. @ 3000 RPM.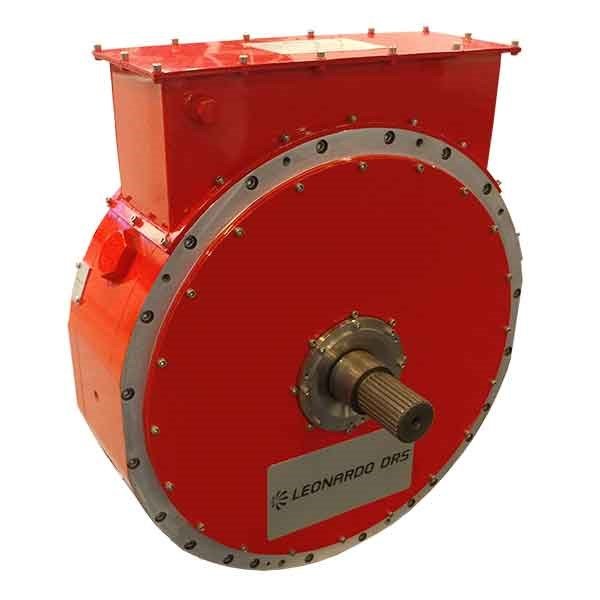 Hybrid Electric Drive Gear or Shaft-Mounted Arrangements
Shaft-Mounted HED Motor Configuration
Lower noise signature than gear-mounted motor.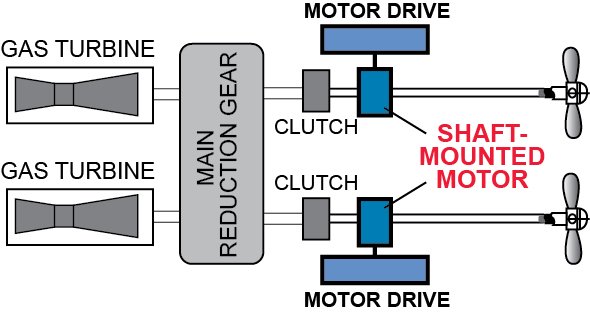 Gear-Mounted HED Motor Configuration
Compact arrangement with high shock capability.
Webinars
Presented by: Navy League of the United States
---
Presented by: GovExec TV
Related News
Contact
Clive Wilgress-Pipe
Director, Business Development Naval Power Systems
For any further information