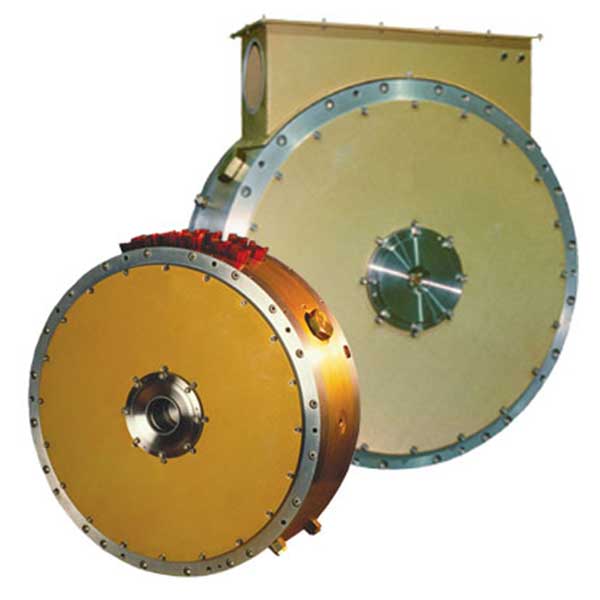 Permanent Magnet Axial (PA) Series PM Motors and Generators
Deliver more power per pound with continuous high torque, even at a stall.
Lightweight and compact, the Permanent magnet Axial (PA) was built to last under the world's most demanding applications. And since the PA rotor uses permanent magnets, it works equally well as a generator, making it the ideal choice for mobile generator sets, traction systems, cranes, elevators and lifts.
The PA series is ideal for applications requiring high precision and/or high torque, at a low weight and small size.
PA44-625 Permanent Magnet Motor
Proven by years of reliable performance in harsh, rugged applications, the Leonardo DRS PA44-625 permanent magnet motor producing 625 HP (466kW) and at only 395 lbs., is one of the most power dense motors available in industry today. For higher power needs the PA44-625 can be coupled to achieve 1,250 HP (932kW) of power.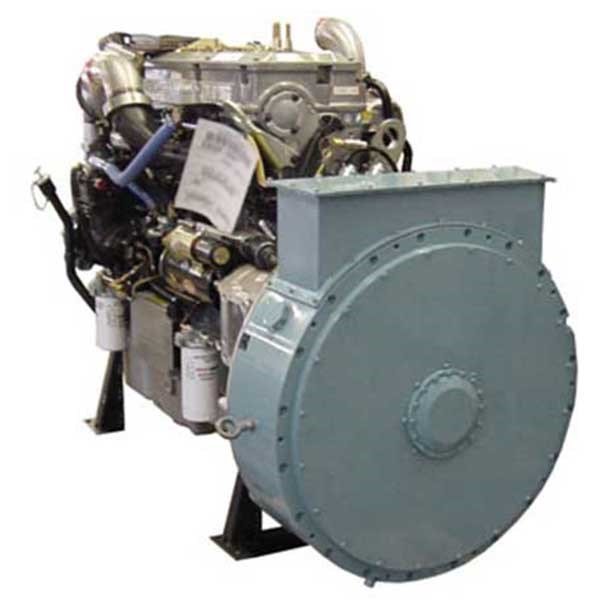 PA57-1000 Permanent Magnet Motor
Rated at 1,000 HP (750kW), the Leonardo DRS PA57-625 permanent magnet motor with years of service in transit hybrid electric propulsion, is ideal for hybrid electric and propulsion systems for all applications up to 2,000 HP (1.5MW) with two motors coupled together.
PA Series Drive Options
With a long history of robust Variable Frequency Drives, Leonardo DRS offers several options to support all your power conversion requirements for the PA series motors and generators. The MD500A VFD is a significant upgrade of the MD500 VFD that has been coupled with the PA44 for over 20 years in Oil and Gas applications. The Silicon Carbide PEM drives offer compact size using the latest in VFD technologies configured to drive both the PA44-625 and the PA57-1000 to solve all your propulsion and power needs.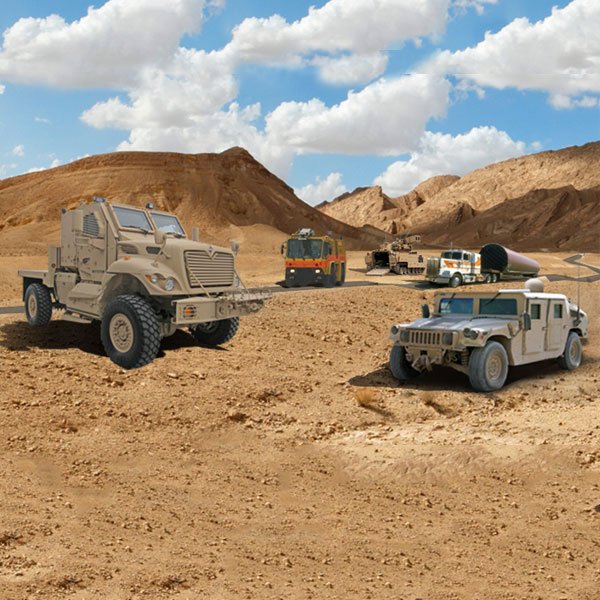 Permanent Magnet (PM) Machines for Ground Vehicle Power and Propulsion
Compact, Rugged, Lower-Weight Power to Accomplish the Mission
Leonardo DRS permanent magnet (PM) machines are optimized for their application, whether it is electrical power generation or vehicle propulsion. From the beginning, we have designed and built a wide variety of machines for vehicle propulsion and power. From tracked vehicles to wheel station motors, direct drive to speed increased generators, Leonardo DRS has designed, built and tested them all. We do not focus on one architecture; rather, we build axial gap (pancake) machines and radial (barrel) machines, conventional inside rotors and external or cup rotor machines. Slow speed and high speed, with and without bearings and seals, take advantage of the PM machines' naturally larger magnetic gap to integrate the machine with the driven equipment.
Leonardo DRS specializes in machine architecture/optimization, working with our customer to provide an optimized system solution. We are expert at architecture/optimization, vendor selection/team building, program management, system engineering, risk management, configuration management, systems integration and test, certification, integrated life-cycle support and other services required to integrate a vehicle's entire electrical power and propulsion system.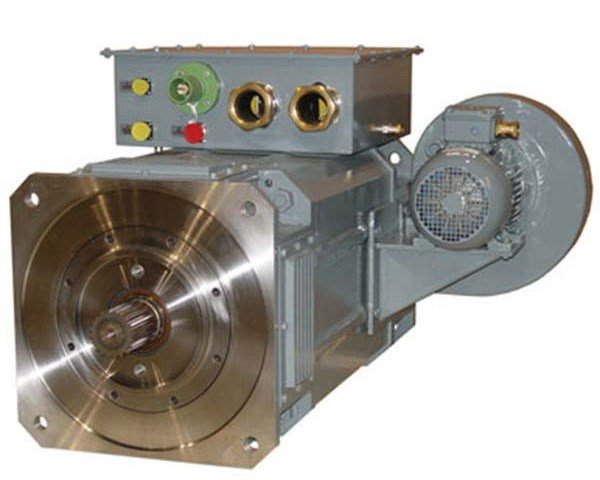 Permanent Magnet Radial Field Embedded Magnet (PRE) Series Motors
Available in Industry Standard Footprint
The PRE series Permanent Magnet (PM) motor with its impressive power density is designed for retrofit integration and back-fit applications. The PRE series motors are built on an industry standard footprint and face bracket, and are blower cooled for added ease and flexibility in installation.
In addition, these machines are designed for use with commercial off-the-shelf variable frequency drives. Remove your old motor, install the Leonardo DRS machine and power up.
Permanent Magnet Radial (PR) Series PM Motors and Generators
Maximize the benefits of a direct drive mud pump configurations
The PR series permanent magnet (PM) motors and generators are designed to maximize the benefits of a direct drive mud pump configuration. Inherently more efficient than a belt drive configuration, a Leonardo DRS PM machine significantly reduces fuel consumption, is more efficient, and reduces parts and maintenance expenditures. Furthermore, a direct drive configuration reduces footprint and weight by eliminating the back half of your pump skid.
Related News
Contact
Greg Cervenka
Naval Power Systems
For any further information