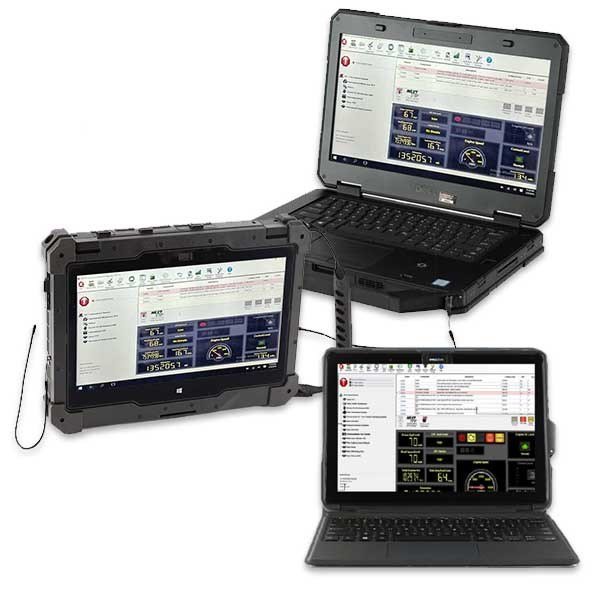 Maintenance Support Device Version 4 (MSD V4) incorporates a Trusted Platform Module 2.0 (TPM) as part of a comprehensive Embedded Security architecture based on advanced Trusted Computing Technologies. The Hardware Root of Trust built by the MSD Embedded Hardware Security subsystem provides a unique and advanced foundation for Cybersecurity threat protection.
The MSD V4 Rugged, Semi-Rugged and Light systems are part of the Integrated Family of Test Equipment (IFTE) and the Army's sixth generation at-platform multipurpose standard Automatic Test Equipment (ATE). MSD V4 systems will be used throughout all levels of maintenance as the Army's standard general purpose At-Platform Automatic Test System (APATS) to test and diagnose highly complex communications, other electronic commodity equipment, missiles, aircraft, and ground vehicles and to identify failed Line Replaceable Units (LRUs).
Enables Army Modernization Initiatives
MSD V4 can support all Army and Marine Corps tactical platform fleets – ground and aviation
MSD V4 is positioned to support Army modernization objectives

Future Ground Combat Vehicle (FGCV)
Next Generation Combat Vehicle (NGCV)
Optionally Manned Fighting Vehicle (OMFV)

MSD V4 can support a range of communications equipment, artillery and missile systems, individual and crew served weapons and many other mission critical systems that make Soldiers and Marines the best force and combat multipliers in the battlespace
All MSD V4 computers reside on an evolving Technology Roadmap. Dell is committed to developing next generation computing systems to equip MSD operators with the latest technologies. New computers with advanced processors and expanded memory can be introduced as they become available; and will be backwards compatible with fielded systems. MSD operators will be securely networked and have access to maintenance and logistics information enterprises from unit to Depot to Services level. MSD V4 is a next generation leap with COTS technologies that ensure MSD operators have the very best.
Key Information
Lightweight – Portable COTS computer at 6lb
Sunlight Readable – Touchscreen
MIL STD 810G Testing

Shock / Vibration
Dust / Sand
Rain / Humidity

Multiple I/O Ports – Meet all spec and enable MSD on all platforms and variants
Cyber – TPM2.0 enabled to securely interface with all BUS / platform networks; hosts
MFoCS II cyber hardened solution
Hot Swap Battery
Technology Roadmap – Brings Dell commitment to tech refresh to spec; and maintain backward compatibility with fielded systems
All standard & Optional Accessories are contained in a single ruggedized transit case
Maturity Availability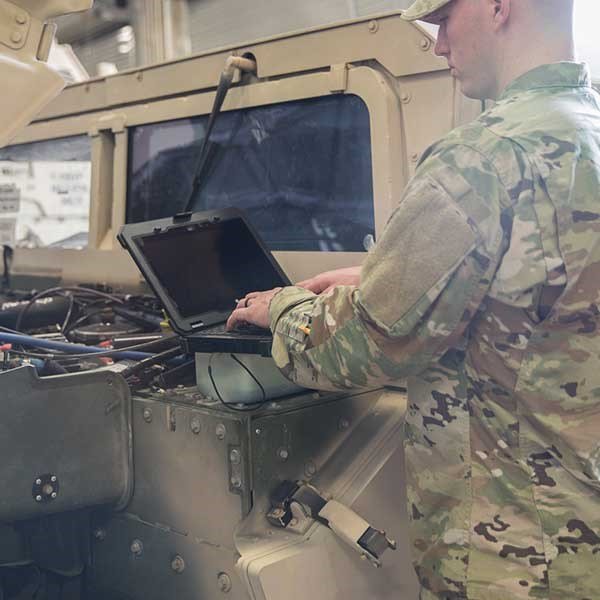 Technical Specifications
Intel Core i5 Processor
8GB RAM (DDR4) – up to 16GB
TPM 2.0- Cyber Enabled
2xUSB 3.0 // 1xUSB 2.0
1 x CAC enabled Smart Card Reader
Sunlight Readable IAW MIL STD 3009
1x RJ45 Ethernet
1 x 802.11ac Wireless Ethernet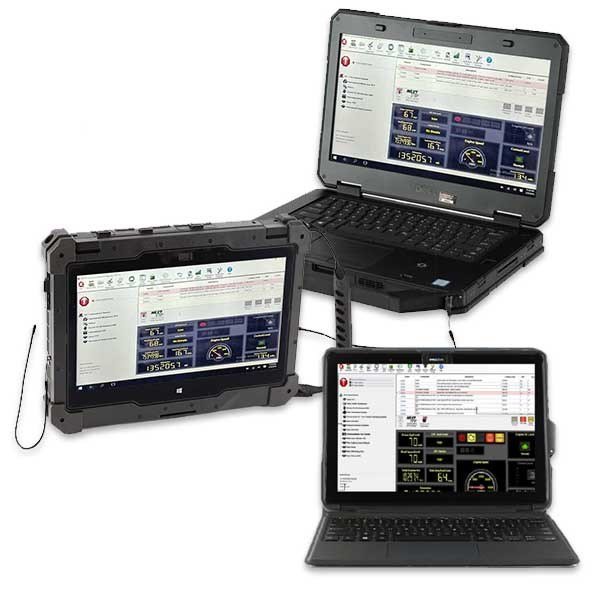 Security
MSD V4 Rugged, Semi-Rugged and Light systems are equipped with TPM 2.0 to provide an advanced cyber solution to ensure data integrity and security across military networks.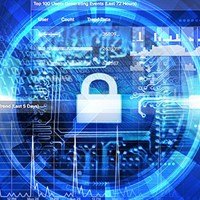 Information Enterprise
MSD V4 on-platform and at-platform capabilities in the maintenance and information enterprise.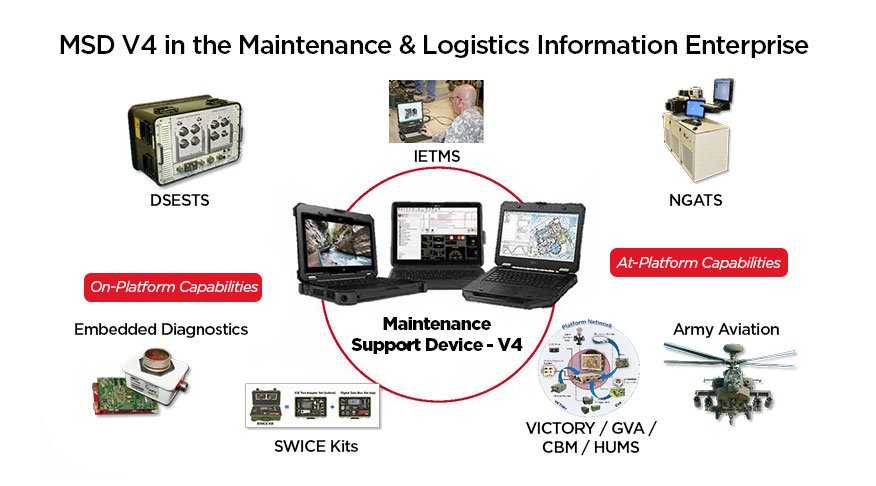 Accessories
Standard and optional accessories for the MSD V4 Rugged, MSD V4 Semi-Rugged and Light, and transit case.
Standard Accessories
Wired Mouse
NATO Cable
Network Cable
Blu-Ray Player
DC Power
AC Power
Recovery Disc
Euro Power Adapter
Optional Accessories
Spare Computer Battery
PCMCIA Card Reader
IUID Reader
IUID Case
Express Card Reader
1553 Adapter
RS232/485/422 Adapter
400Hz Power Supply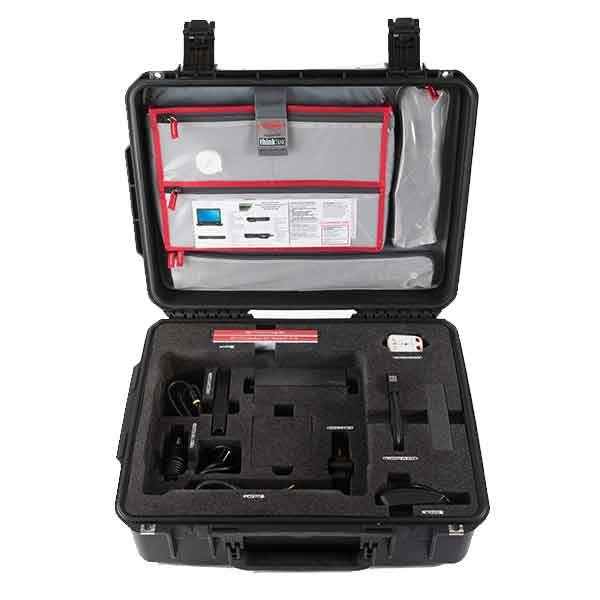 Related News
Contact
James Boulet
Senior Manager, Business Development Land Electronics
For any further information