Leonardo DRS Recognized for Commitment to National Security with 2021 Cogswell Award
July 27, 2021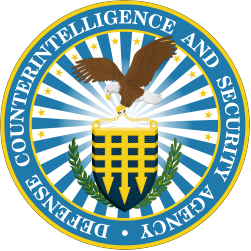 ARLINGTON, VA, July 27, 2021  ̶  Leonardo DRS is proud to announce that its DRS Network & Imaging Systems facility in Cypress, Calif., has been awarded the 2021 James S. Cogswell Award for Outstanding Industrial Security Achievement by the Defense Counterintelligence and Security Agency (DCSA).
Leonardo DRS was one of only 40 companies chosen for this prestigious award out of more than 13,000 eligible cleared facilities in the National Industrial Security Program (NISP). The company's Cypress facility was selected based on its ability to establish and maintain a security program that exceeds the basic NISP requirements, as well as acting as leaders to other facilities by showcasing best practices in security.
The Cogswell award is achieved not only through the hard work of the employees at the Cypress facility, but through contributions across the entire enterprise. Throughout 2020 and into 2021, Leonardo DRS has maintained a "Superior" level security program despite the coronavirus pandemic. During this time the Cypress team had no lapses and added new facility clearances, further strengthening the Leonardo DRS support of our customers.
"I am especially pleased to see this incredible goal achieved during the coronavirus pandemic, which the Leonardo DRS organization adapted to and continued to exceed security and compliance initiatives throughout this time," said Dan Crosby, Vice President of Security for Leonardo DRS.
The DCSA and Leonardo DRS have cultivated a transparent, cooperative relationship for more than a decade, working together to ensure that Leonardo DRS' security program not only includes, but excels in measures dedicated to industrial security, information security, physical security, insider threat and counterintelligence.
"We strive to develop security procedures that integrate into our normal business processes, which makes for more seamless implementation and ensures buy-in from various functions," said Kevin Balsley, Senior Manager of Security at the Cypress facility. "Open dialogue between Security and the employee population has also been key in helping employees understand how compliance and the protection of data directly applies to them and to the tasks they perform at Leonardo DRS, and helping Security understand and assist with any barriers employees may experience in meeting compliance responsibilities. This partnership among all functions and personnel has helped to institutionalize security compliance at the site."
The James S. Cogswell award was established in 1966 to honor the late Air Force colonel, who acted as the first chief of industrial security within the Department of Defense, and is the most prestigious citation for a cleared facility that demonstrates security excellence. This Cogswell award is a second for Leonardo DRS' Cypress facility, and the twentieth award for the company overall.
About Leonardo DRS
Leonardo DRS is a defense solutions provider, a leading technology innovator, and supplier of integrated products, services and support to military forces, the intelligence community, and defense contractors worldwide. The company is organized into Advanced Sensor Technologies, Network Computing and Communications, and Integrated Mission Systems segments. Headquartered in Arlington, Virginia, Leonardo DRS is a wholly owned subsidiary of Leonardo S.p.A. See the full range of capabilities at www.LeonardoDRS.com and on Twitter @LeonardoDRSnews.
For additional information please contact:
Michael Mount
Vice President, Public Affairs and EE Communications
+1 571 447 4624
[email protected]
Twitter: @ LeonardoDRSnews