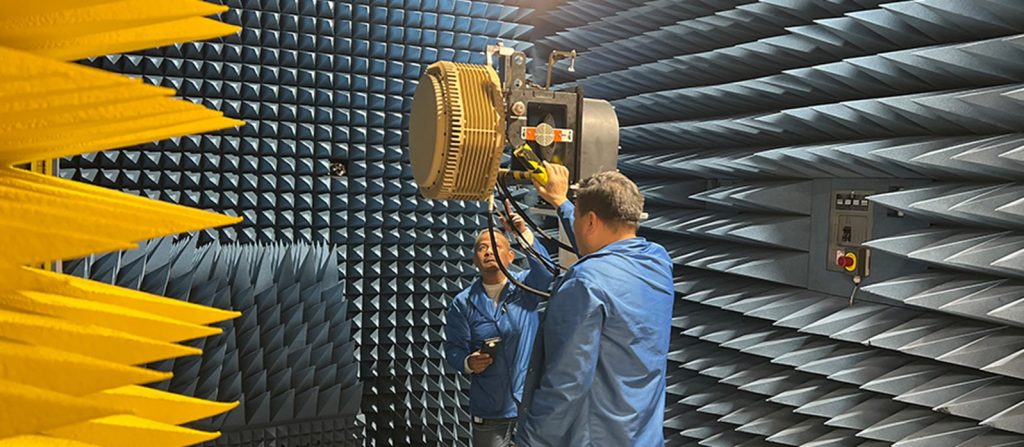 The DRS RADA Technologies' Germantown, Maryland facility specializes in the production and sales for the following All-Threat, Tactical Air Surveillance radars:
Approximately 35,000 square feet of production, engineering labs, testing and office space to accommodate 80+ employees. This facility was established in 2019 to serve the U.S. defense and aerospace markets.
DRS RADA Technologies is a leader in Active Electronically Scanned Array (AESA) radars for tactical applications, serving attractive, high-growth markets, including critical infrastructure protection, border surveillance, active military protection and Counter-Unmanned Aerial Systems (C-UAS) applications.
We are committed to customer excellence by focusing on providing on-time quality products, while being environmentally conscious of our carbon footprint with the current certifications: AS9100D, ISO 9001:2015, and ISO 14001:2015.
Request Support
If you are an existing customer and require expert assistance with your product, please submit a request and a Leonardo DRS employee will reach out to you as soon as possible.
Our Capabilities
Tactical Expeditionary Radars: Multi-Mission, Software-Defined, Tactical AESA Radars for the Maneuver Force
Join Our Team
Be a key contributor to a leading defense technology innovator. See how much further your energy, expertise and intelligence can take you.
News
Contact
DRS RADA Technologies
20511 Seneca Meadows Parkway, Suite 100
Germantown, MD 20876
+1 301 556 4196
[email protected]
For any further information